Land Resources Directory
This online directory features 600+ sites listed on GeoInfo Map as "Vacant Government Sites Available for Application for Greening or Government/ Institution/ Community Uses". By improving data transparency with first-hand photos and field observations, CollaborateHK strives to encourage public reimagination of our city's valuable land resources.
The directory updates every two week along with Lands Department's list. Click here > to explore the newly added site(s)!
Find a Site
Eager to champion a vacant site activation project for social good? Check out what's available on the list!
Search
Find a Site
Find a Site
District
Type
Access
Relief
Zoning
What is Vacant Site?
In Hong Kong, there is not an official definiton for the term "vacant site", but in general it refers to the following three types of sites: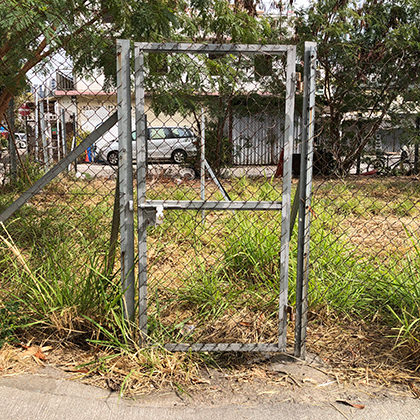 is unsold, unleased and unallocated government land or premises. To optimise land utilisation, the Lands Department will select some sites that are pending development for temporary or short-term gainful uses where practicable, including putting up for application by NGOs or social enterprises for community, institutional or non-profit-making purposes.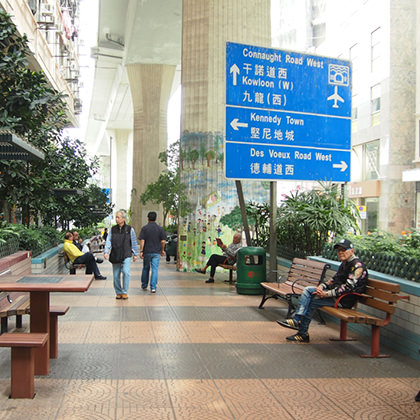 Underutilised
Public Space
could be under-the-flyover space, pedestrian passageway and little-used open spaces that are commonly found around our neighbourhoods. By activating these spaces, people have more places to gather, enjoy and relax.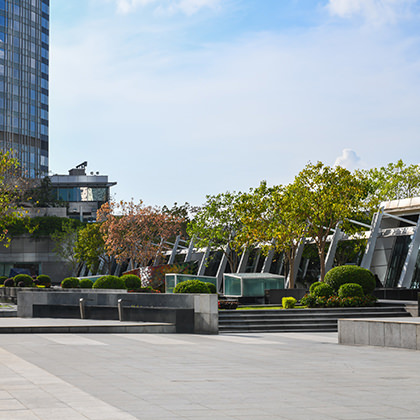 commonly include: empty factory buildings, disused premises, unleased stores, abandoned farmland and rooftops. If you see potential in your space for community happenings, you are most welcome to approach us for further collaboration.
Terms and Conditions
This Land Resources Directory is a free and open-to-all online geospatial information service provided by Collaborate Hong Kong Foundation Limited ("CollaborateHK") to the public for accessing information on land resources in Hong Kong.
In these Terms and Conditions of Use of Land Resources Directory ("Terms of Use"), "Data" means the data, Application Programming Interface (API), and all contents provided to the public on Land Resources Directory. For the avoidance of doubt, "Data" includes all data, digital maps, texts, graphics, drawings, diagrams, photographs, compilation of data, Application Programming Interface (API), and other materials of Land Resources Directory.
In Land Resources Directory, base map details, API as well as part of the Data are provided by Hong Kong GeoData Store ("GeoData Store") with authorization. By using Land Resources Directory, you agree to accept unconditionally these Terms of Use, which may be revised and/or amended from time to time by CollaborateHK without prior notice to users.
Use of Data on Land Resources Directory

You are allowed to browse, download, distribute, reproduce, hyperlink to, and print in their original format the Data on a free-of-charge basis, except for commercial, political and religious purposes and on condition that:-

you shall comply with the Terms of Use;
you shall indemnify CollaborateHK against any allegations or claims of infringement of the rights of any person and all costs, losses, damages and liabilities incurred by CollaborateHK, which in any case arise directly or indirectly in relation to your use, reproduction and/or distribution of the Data;
you shall not sell any part of Land Resources Directory, or create a new product or service based on Land Resources Directory (unless you use the Data and APIs of GeoData Store in accordance with their Terms and Conditions of Use).

Land Resources Directory provides a "Copy Link" function to facilitate users to browse and save the data. By using and sharing the "Copy Link" function, you agree to accept unconditionally the Terms of Use of Land Resources Directory.

Disclaimer and Limitation of Liability

The Data are provided by CollaborateHK to you on an "as is" and "as available" basis for general reference only and not intended to be relied upon. No statement, representation or warranty of any kind (whether express or implied) is given by CollaborateHK in relation to the Data (including the accuracy, completeness, non-infringement, reliability, security, timeliness and appropriateness of the Data for use in any particular circumstances).
CollaborateHK shall not be liable for any errors, omissions, misstatements or misrepresentations (express or implied), concerning any Data, and shall not have or accept any liability, obligation or responsibility whatsoever for any loss, destruction or damage (including without limitation consequential loss, destruction or damage) howsoever arising from or in respect of any use or misuse of or reliance on the Data, or any inability to use the Data.
CollaborateHK reserves the right to revise, omit, edit or suspend the provision of the Data at any time in its absolute discretion without giving any reason or prior notice to any person.
CollaborateHK does not warrant or represent that Land Resources Directory or any data transmitted from CollaborateHK to users through Land Resources Directory is free of computer viruses. CollaborateHK shall not be liable for any loss, destruction or damage howsoever arising out of or in relation to any transmission from you to CollaborateHK or vice versa over the Internet.
Without limiting the generality of the foregoing, nothing on or provided via Land Resources Directory shall constitute, give rise to or otherwise imply any endorsement, approval or recommendation on the CollaborateHK's part of any third party, be it a provider of goods or services or otherwise.
CollaborateHK does not undertake to provide any updated version of the Data and reserves the right to suspend the provision of the Data and Service at any time.

Linked Information and other Third-Party Websites

Land Resources Directory may provide or assist in providing links to third-party websites through the web interface. The links are produced solely as a convenience to users of Land Resources Directory.

Provision of, or assistance in providing, any links at Land Resources Directory to any third-party website does not give rise to any statement, representation or warranty, express or implied, that CollaborateHK agrees with, approves, recommends or endorses the contents of any such third-party websites. The provision of any links to third-party websites shall not constitute any form of co-operation or affiliation with CollaborateHK or any such third parties or external websites.
CollaborateHK shall not have or accept any liability, obligation or responsibility whatsoever for any loss, destruction or damage (including without limitation consequential loss, destruction or damage) howsoever arising from or in respect of your use or misuse of or reliance on, or inability to use such links to any third-party website or your use or reliance on the contents of any such third-party websites. You should refer to the terms and conditions of each such third-party website when using such websites.

Privacy Policy

CollaborateHK respects personal data and is committed to complying with the provision of the Personal Data (Privacy) Ordinance.

CollaborateHK may record visits to and set necessary cookies in Land Resources Directory without collecting any personal identifiable information from users. Such general statistics are collected to compile statistical reports and diagnose problems with, or concerning, computer systems to help improve the Land Resources Directory.
Land Resources Directory supports sharing of data via third party service providers ("Copy Link" function). If you use the "Copy Link" function, please refer to the privacy policy of corresponding service providers.

Intellectual Property Rights

Unless otherwise indicated, CollaborateHK is the owner of the intellectual property rights in all contents available on Land Resources Directory, including but not limited to all Data.

To encourage wider distribution of the contents contained in Land Resources Directory, you are permitted for non-commercial and personal enjoyment purpose or for institutional non-commercial and non-profit making activity purpose to browse, hyperlink to, copy and print in their original format any Data on Land Resources Directory, provided that:

You shall identify clearly the source of the Data and acknowledge CollaborateHK ownership of the intellectual property rights in the Data and in all copies thereof including but limited to paper copies, digital copies and copies placed on other websites;
You agree not to make any change to or deletion of author attribution, trademark, legend, intellectual property rights notice or terms and conditions of use and give proper attribution to CollaborateHK and Land Resources Directory;

The prior written consent of CollaborateHK ("Permission") is required before the use of the Data in any way other than the permitted uses for non-commercial and personal enjoyment purpose or institutional non-commercial and non-profit making activity purpose and such Permission may be subject to additional terms and conditions, and may be subject to additional fee. Such requests for Permission should be addressed to CollaborateHK via email at joinus@collaboratehk.org. You acknowledge that you do not acquire any intellectual property rights in the Data by hyperlinking to, copying or printing the Data.
For the avoidance of doubt, the Permission shall not extend to any materials contained on third-party websites linked with Land Resources Directory, or any Data on Land Resources Directory, the intellectual property rights of which belong to a third party. Authorization or permission to use such Data would need to be obtained from the owners of intellectual property rights concerned.
CollaborateHK reserves all rights that are not expressly granted in these Terms of Use.

Governing Law

These Terms of Use shall be governed and construed in accordance with the laws of the Hong Kong Special Administrative Region of the People's Republic of China ("Hong Kong").
In the event of any inconsistency or ambiguity between the English version and the Chinese version of these Terms and Conditions of Use, the English version shall prevail.
Version 1.0 (last updated on 1 FEBRUARY 2022)
Top