June 1, 2020
Community Living Room | Top-down vs. Bottom-up: Cross sectoral Collaboration in Vacant Land Activation
We are happy to be Community Living Room's guest of Webinar Sharing in May, great to see old and new friends on the Zoom screen!
Apart from sharing the story of CollaborateHK (CHK), Crystal, our senior manager, also talked about insights she gained from different Site Activation Collaborations. She highlighted the importance of effective communications among different stakeholders and CHK is hoping to be a facilitator to encourage constructive conversations and mutual understandings.
Watch the Sharing archive (Cantonese only) below: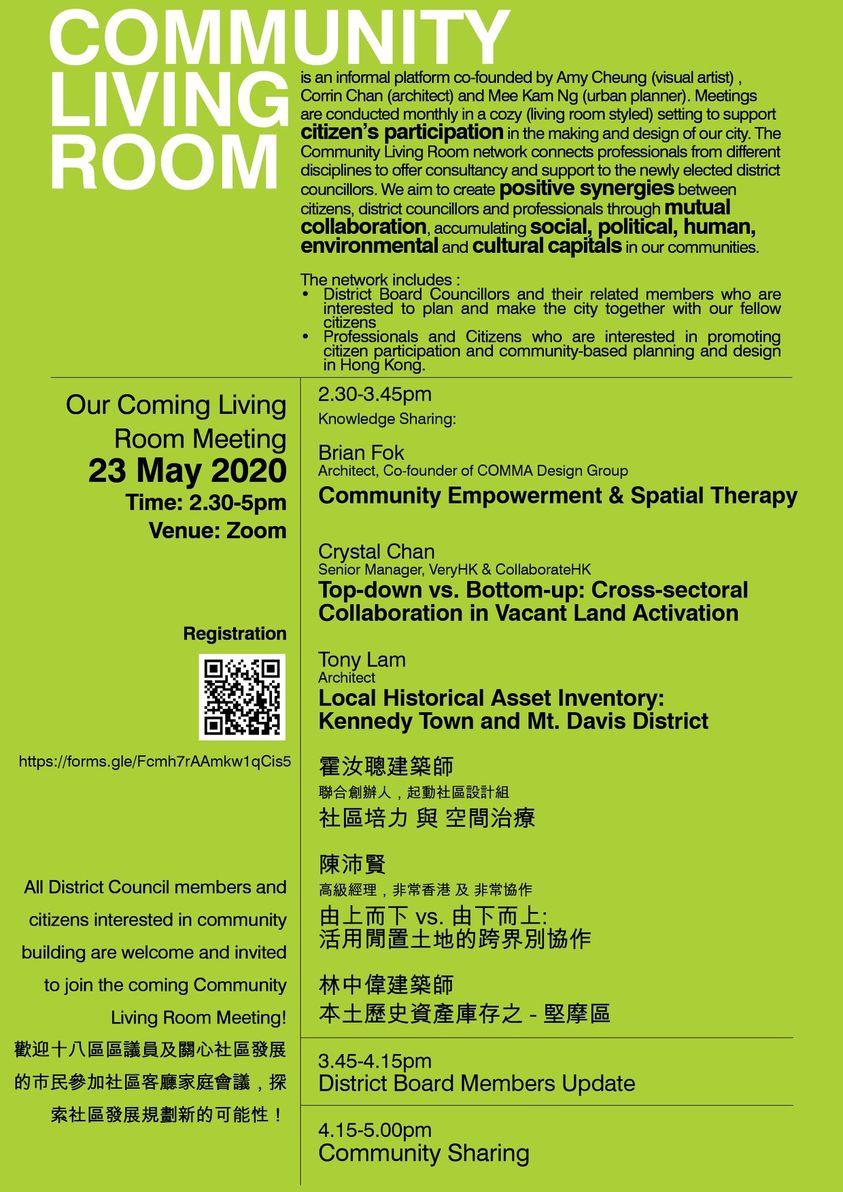 ----
Who are "Community Living Room"?
Community Living Room is an informal platform that aims to create positive synergies between citizens, district councillors , government and professionals through mutual collaboration, accumulating social, political, human, environmental and cultural capitals in our communities.
Learn more at their Facebook page: https://www.facebook.com/Community-Living-Room-110880680445530/?ref=page_internal
Back
Top