November 14, 2020
Sustainable Communities Lab for People's Multifaceted Well-being|Design Thinking Lab: Identify community issues and designing sustainable ""three-in-one"" solutions"
Christopher Law, co-founder of CollaborateHK, has been invited to join the Sustainable Communities Lab as one of the 4 guest presenters to share his experiences in initiating and conducting community placemaking projects on 14 Nov 2020.
In the session, Chris started with telling the story of Very Hong Kong and CollaborateHK. And through the "Tin Shui Wai vacant land activation project" , Chris shared with us the placemaking journey we had with our Collaborator - Tin Shui Wai Neighbour-Wood . If you want to understand how the project went from a "neighborhood idea" to a "co-design" process, and the keys points of land activation, you can review the sharing of Chris at the following video (Cantonese only):
----
About "Sustainable Communities Lab for People's Multifaceted Well-being"
The built environment shapes our daily life and affects our sense of place and wellbeing. To establish a sustainable city and community, building a healthy settlement, where we can have a great sense of belonging and multifaceted well-being is of quintessential importance. This project aims to create opportunities for community champions and residents to come together to 'make' their places at the community level. In our series of workshops and labs, we help District Councilors and community members to co-learn concepts about sustainable communities, then to co-create solutions to build a sustainable and cohesive community.
Learn More at http://socube.cuhk.edu.hk/en/fundedproject/sustainable-communities-lab-for-peoples-multifaceted-well-being/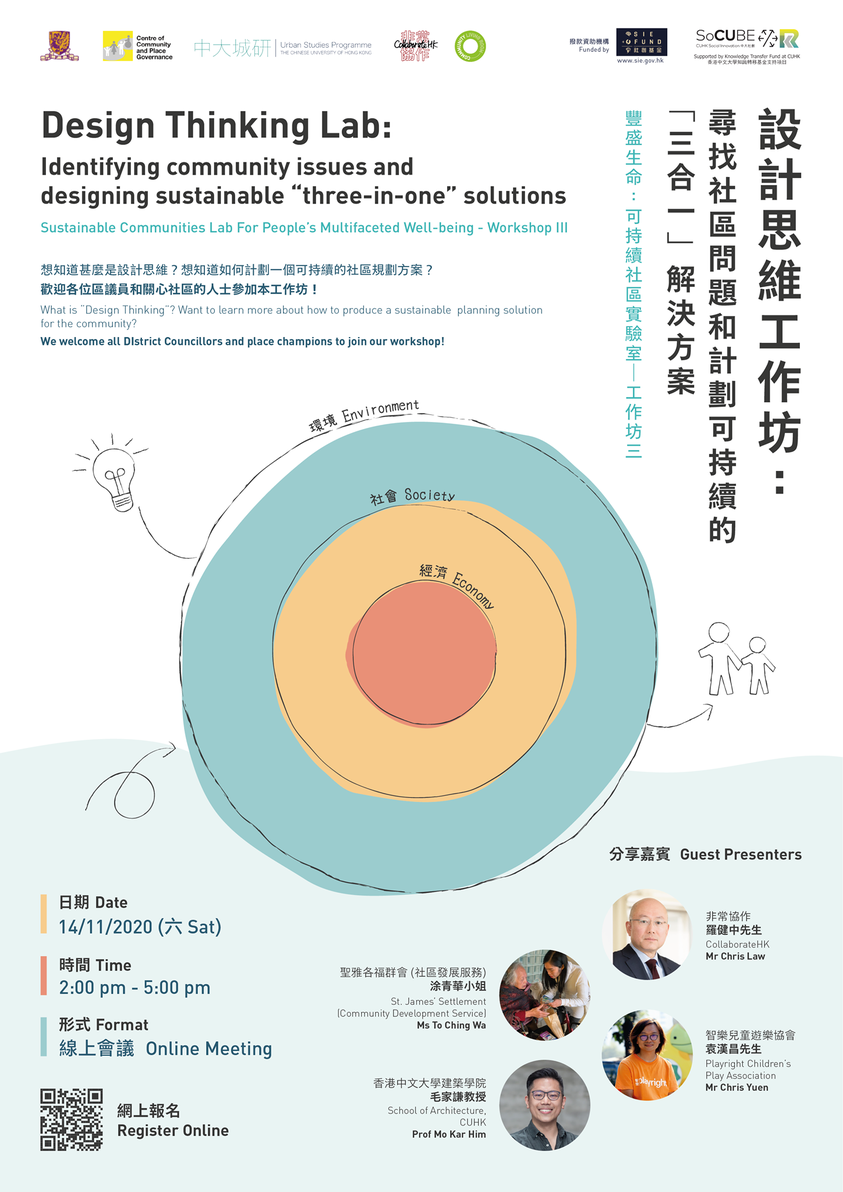 Back
Top